Choose Samlex
| | |
| --- | --- |
| | Freedom From the Grid – Build a self-sufficient power supply that you can install anywhere, at any time. With Samlex Solar Panels, Inverter/Chargers and Charge Controllers you can build an off-grid system that provides all the power you need, while keeping your batteries charged and limiting use of a gas generator. |
| | Proven Performance – Our products are known for their rugged durability and dependable performance. Trusted by governments and municipalities for mission critical applications and emergency back-up power, Samlex power products provide peace of mind for when life is unpredictable. |
| | Outstanding Customer Service – Providing exceptional customer service is our top priority. For sales support, product expertise, and technical assistance, talk to someone the first time you call, guaranteed. |
| | Superior Product Quality - Our products are certified to industry standards and are field-proven for exceptional performance under the most extreme conditions. With Samlex you'll always have safe, reliable power when you need it. |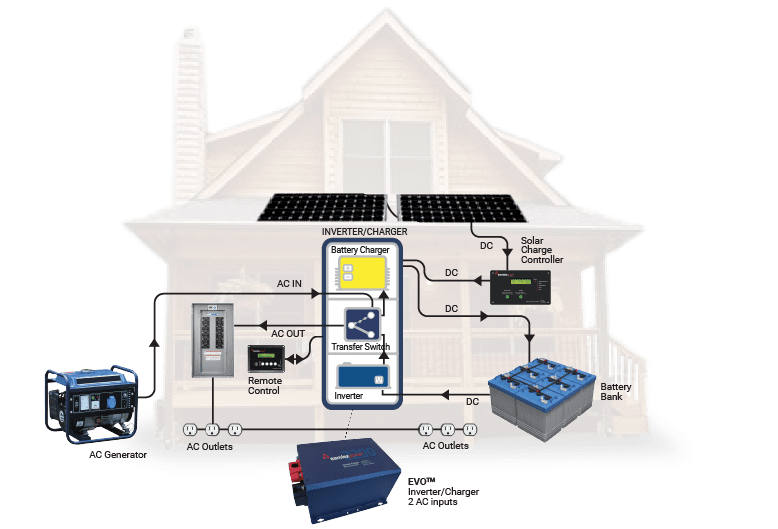 Off-Grid Power Applications
Communication | Security | Video Surveillance | Lights | Power Tools | Residential Appliances | Electric Fence | Sump Pump | Office Equipment | Camera & Video Gear
Samlex manufactures a wide range of reliable power systems. From remote cabins to rural communities, our solar and power products will allow you to not just live but thrive off-grid.
Testimonials
"We've been using our electrical setup for over 4 years living mostly off the grid (boondocking), but also in campgrounds, friends' driveways, and even at farms and wineries. We get around. And now we've setup shop permanently on our off-grid desert homestead using the same system day in and day out. We started out with a Samlex PST 1000W Inverter and upgraded to a 2000W a few years later so we could run our new Vitamix. They have always provided rock solid power, and protected us when we did stupid stuff like try to run appliances that were too powerful or kept tripping when we wired a new 120V plug backwards."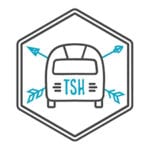 "I am from a small church in southern Oregon and, we have a couple of solar setups. Before we had heard of Samlex America, we purchased some equipment including an expensive inverter/charger which did not work right out of the box. We tried to work with the company but, to no avail. Then, we discovered Samlex America. Not only are Samlex products excellent but, they have staff who will actually speak with you when you have questions. We have purchased at least 10 Samlex products including 2 large inverter/chargers, 2 remote controls, 2 smaller inverters, 2 battery chargers, and power stations, and we are very pleased with all of them. Take our word for it, if you have any issues with a Samlex product, they will go the extra mile to make sure it gets worked out. We readily recommend Samlex products to anyone looking to buy solar and inverter products."
"After hearing Samlex was the solution I needed from multiple sources, yet unable to track down stock via my normal channels, I reached out to your team late in the day and was transferred to Richard. Richard did what every great salesperson does, he laughed and said we'd get it done! He then followed through, got me the part numbers I needed, the specs to make sure I had exactly what I needed, and then went another step to have a Samlex distributor call me personally. I now have 10 PST-300-24's going to Louisiana to get 10 Solar sites up and running by Monday. I'm confident my orders won't ever rock the bank at Samlex, yet can rest assured that every solar site I sell from here on will have a Samlex inverter in it!"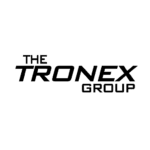 Go off-grid with power you can trust
Ready to design an off–grid power system? Find out how much power you need, talk to a Samlex expert today.