Choose Samlex
| | |
| --- | --- |
| | Complete Marine Power Solutions – We offer the widest selection of power conversion products to accommodate commercial and recreational marine vessels. When you're dealing with inconsistent shore power or the shore is nowhere in sight, we've got your power needs covered. |
| | Proven Performance – Our products are known for their rugged durability and dependable performance. Trusted by governments and municipalities for mission critical applications and emergency back-up power, Samlex power products provide peace of mind for when life is unpredictable. |
| | Outstanding Customer Service – Providing exceptional customer service is our top priority. For sales support, product expertise, and technical assistance, talk to someone the first time you call, guaranteed. |
| | Superior Product Quality - Our products are certified to industry standards and are field-proven for exceptional performance under the most extreme conditions. With Samlex you'll always have safe, reliable power when you need it. |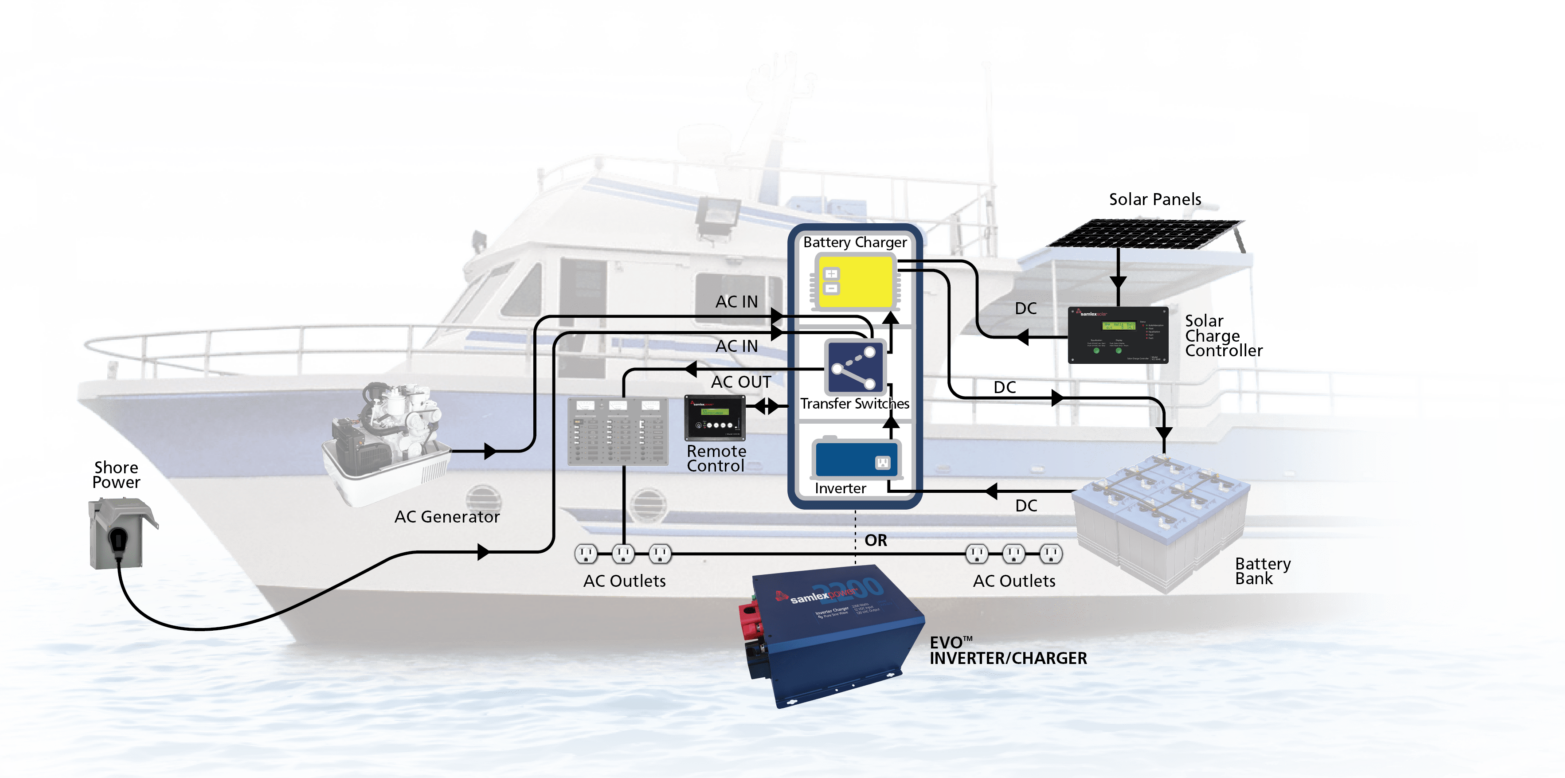 Marine Inverter Applications
Communication | Navigation | Fishfinder | Laptop | Camera & Video | Security | Lighting | Video Surveillance | AC Fridge/ Freezer | Microwave | Coffeemaker
Samlex manufactures a wide range of mobile power systems built for marine applications; whether you're going on a short fishing trip or towing a barge to shore, our power products will give you the freedom to do more.
Blue water boats designed for rougher seas and longer trips require dependable back-up power for when the unexpected happens out on the water. Our EVO™ Inverter/Chargers are ABYC certified and ETL safety listed to stringent UL (with Marine supplement) and CSA standards. With its 3X surge startup, DC input for solar, and a 32GB removable SD-Card for logging performance, you will have reliable, quiet, back-up power on your boat when you need it most.
When exploring new routes, or finding the perfect spot to anchor, make sure you have reliable power for your electronics so you can stay out on the water longer. Install a Solar Charging Kit and Pure Sine Inverter to power your household devices, and ensure your batteries get the recharge they need from the power of the sun.
Recreational marine consumers have a diverse range of electrical needs. Whether you're out for a day and require a Light-Duty Inverter to charge phones and cameras, or you're living onboard and require Solar and an Inverter/Charger to stay in touch with family, charge your devices, and enjoy the comforts of home, Samlex has a solution to meet every application.

Testimonials
"Radio Holland is well-known in the worldwide maritime industry as the leading global NavCom, Connectivity, ICT on Board and Service & Maintenance provider. We deliver electronic solutions that contribute towards safety of life at sea, with quality products produced by the world's leading electronic manufacturers. We have been installing Samlex DC-DC converters for over 5 years in vessels such as Coast Guard Search & Rescue boats that require DC isolation to power VHF radios, video cameras and monitors. We also use Samlex DC-DC converters in occasions where our customers wish to use consumer grade electronics on board vessels which require DC step up/step down or isolation for these electronics devices. Samlex power products have proven to be consistently reliable, are affordably priced, and their wide range of products allows us to customize a DC distribution system for our customers' operational needs."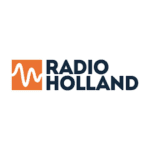 "SeaPiper designs and markets the SeaPiper 35 Modern Compact Trawler, which is a capable modern cruising powerboat. We were looking for a high-quality modern inverter/charger unit to use as the core of SeaPiper's electrical system. The features of the EVO inverter/charger in combination with the reliability and price point means the EVO offers us outstanding value as an OEM. We've been impressed with Samlex America's well-engineered products, excellent tech support and communication - as an OEM that is of key importance to us."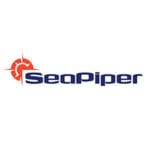 "My wife and I have been boating for at least 30 years, we love to cruise around the southern B.C. Gulf Islands and the San Juan Islands. I was told by numerous people that the inverter that came with our boat was prone to destroy batteries and possibly catch fire, i didn't want any part of that. A friend recommended Samlex America as a solution to my potential problem and that's how i ended up using the Samlex EVO 3000W Inverter/Charger on our boat. At one point i had a small issue with the performance of the inverter. I sent the data from the SD card to their tech team and within 2 days they had sent me a newly programmed SD card and we were back up and running - we've had no problems since. I have recommended this product to many of my friends who were looking for an inverter for their boat that comes with great service!"
Stay out longer with mobile power
Ready to build an onboard power system for your next adventure? Find out how much power you need, talk to a Samlex expert today.