Choose Samlex
| | |
| --- | --- |
| | Self-Reliant Mobile Power Solutions – Good planning makes for good trips. Customize a mobile power system that will keep you out exploring the backcountry for days, weeks, or months, without having to pack a bulky generator. |
| | Proven Performance – Our products are known for their rugged durability and dependable performance. Trusted by governments and municipalities for mission critical applications and emergency back-up power, Samlex power products provide peace of mind for when life is unpredictable. |
| | Outstanding Customer Service – Providing exceptional customer service is our top priority. For sales support, product expertise, and technical assistance, talk to someone the first time you call, guaranteed. |
| | Superior Product Quality - Our products are certified to industry standards and are field-proven for exceptional performance under the most extreme conditions. With Samlex you'll always have safe, reliable power when you need it. |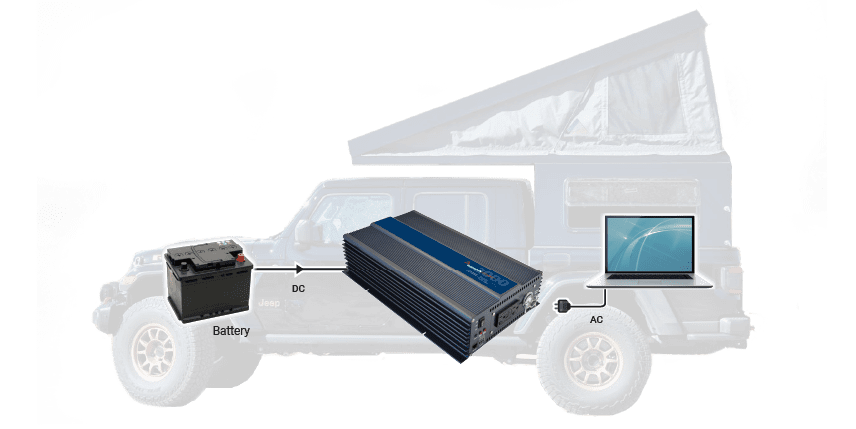 Off-Road & Overlanding Applications
Communication | Navigation | Laptop | Camera & Video | Security | Camp Lights | Power Tools | AC Fridge | Microwave | Coffeemaker
Samlex manufactures a full range of mobile power systems to fit any vehicle. From 4×4 trucks and work trailers, to toy haulers and campervans – our solar kits, battery chargers and inverters will give you the freedom to escape and be prepared for life off the grid.
Overlanding and off-road vehicles are often tight on space. Maximizing power in a small footprint is a key consideration when outfitting your rig. Our compact Pure Sine Inverters and Battery Chargers provide quiet, reliable power for all your necessities out on the road.
When exploring undiscovered beaches and vistas you need your camera and video equipment ready to capture that once in a lifetime moment. Mount our Solar Charging Kits or pack our compact Tri-Fold Portable Charging Kit in your rig to ensure your equipment and batteries get the recharge they need from the power of the sun.
Work trailers and mobile work vehicles require a dependable back-up electrical system to maximize productivity when you don't have access to grid power. Install an Inverter and Solar Panel System to keep your batteries charged and power your tools, without having to run a noisy generator.
Testimonials
"Seven years ago I installed my very first solar panel charging kit, it was a Samlex 85W kit. I had no idea what I was doing and it was the first time I had installed solar or any electrical. Best part was I did it the day before our trip and two years later it was still working great. We travelled from Canada all the way down to Central America and South America and back across Canada. On this next trip we expect to be doing a little bit more work and that means more time on the computers. Knowing that, we've decided to increase our battery bank size and solar panel size (2 - 100W Samlex Solar panels) in order to never worry about our electrical needs. Wherever we are in the world, whether we're on the road or off grid in the middle of nowhere, we'll be able to keep our auxiliary batteries charged and keep all our electronic devices charged and ready to go."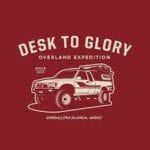 "We built this with your (EVO) 2200W smart inverter, 200W of panels on the roof, and 2 polar brand golf cart batteries, we love it! Works amazing down in the Baja too, we've never run out of power"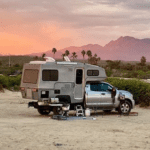 "The solar panel kits are well thought out and well put together. Instructions are simple if you're a do-it-yourselfer, and if you do it on a daily basis, everything just fits together and works. Having solar power is truly a game changer. If you're spending a day out at the beach and you come back to your trailer, it's nice to have all the power you need to run your fridge, run your lights and all the goodies, without having to fire up your generator. It's an awesome thing having silent power."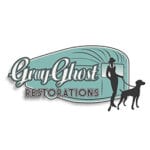 "Just a quick note to say how pleased we are with our PST-300 inverter. We travel with a small trailer (23 feet) and do a lot of dry camping. But the one creature comfort that we were missing was the ability to watch a bit of TV (39" LED) each evening before bed. Now we just plug it into our DC receptacle and we can watch a DVD or if we are where there is on air we have that option as well. This thing is super quiet, does not interfere with the TV's signal and stays cool. We love it, thanks."
"I just wanted to inform you of how impressed I am with your customer service and products. Owning an RV with solar panels and a 1500 watt inverter, we rely on your products every time we use our RV. Last week when I was adding two more 6 volt batteries, my display did not come back on after the connections were made. Your tech support was very patient with me trying to troubleshoot the problem, however the display did not come back on so a new controller was sent out. Imagine my surprise when I came home yesterday to find the new controller on my doorstep. I installed the new unit and everything is working perfect. It is not often that a company will support their products so well and honour warranties so effortlessly."
"I took delivery of my new 25' Airstream trailer this June. I had my dealer (Woodland Travel Center) install 200 watts total of your Samlex panels. I spent most the summer in Wyoming and Idaho staying mostly in remote camp areas. Not once did I ever have to use my Honda 2000w generator to top off my AGM batteries. Your product worked perfectly and far exceeded my expectations."
Get out and stay out with Samlex power
Time to gear up for your next adventure? Find out how much power you need, talk to a Samlex expert today.