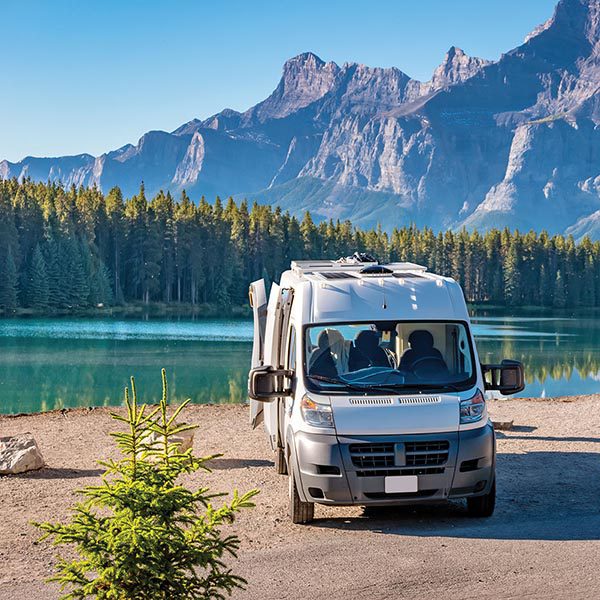 ALL-IN-ONE 12V Solar Panel Kits for RV, Off-Grid and Tiny Homes
Protect your investment, keep your batteries charged and healthy while off-grid! Samlex Solar Panel Kits are available in 200 watts, 150 watts or 100 watts and come with all the parts you need to start using solar in a few simple steps.
Each kit includes the highest grade of connecting wires, aluminum mounting brackets, and all the hardware required to mount your solar panel securely to the roof of your RV, home or any other flat surface.
The SRV Kits include a 30-amp flush mount charge controller designed to quick connect to the cables attached on the back of your solar panel. One 30A controller can manage up to 600 watts of solar power, so expanding your system is easy – just add extra panels with our SSP Kits.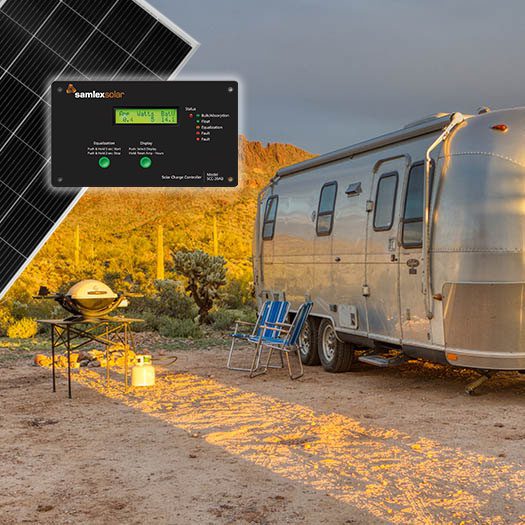 "The solar panel kits are well thought out and well put together. Instructions are simple if you're a do-it-yourselfer, and if you do it on a daily basis, everything just fits together and works. Having solar power is truly a game changer. If you're spending a day out at the beach and you come back to your trailer, it's nice to have all the power you need to run your fridge, run your lights and all the goodies, without having to fire up your generator. It's an awesome thing having silent power."
– James Thiessen, Gray Ghost Restorations

---
Specifications
MODELS




SRV SERIES




Includes Charge Controller




SSP SERIES




Custom or Expansion




WATTS

200W

150W

100W

VOLTAGE

12V

12V

12V

CHARGING AMPS

9.97A

8.82A

6.07A

DIMENSIONS

26.77 x 59.05 x 1.37(inches)
680 x 1500 x 35 (mm)




26 x 58.03 x 1.39(inches)
660 x 1474 x 35.2 (mm)




21.73 x 47.25 x 1.39(inches)
552 x 1200 x 35.2 (mm)




WEIGHT

12 kg / 26.4 lb

12 kg / 26.4 lb

8 kg / 17.63 lb

MORE INFO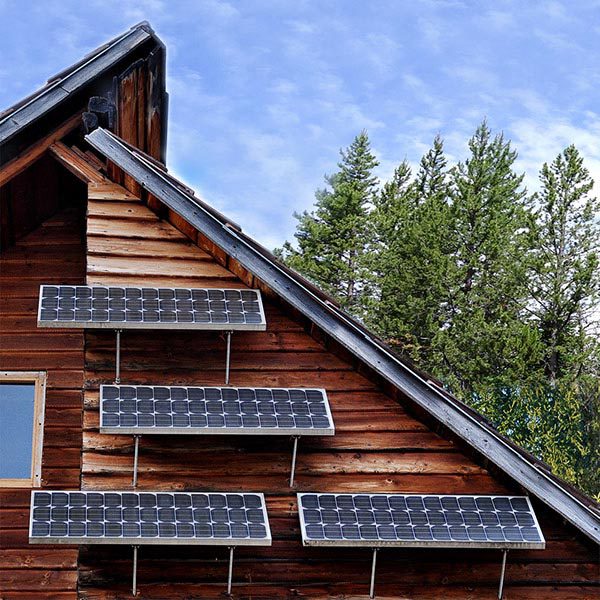 Pros of Using Solar Panels on Your RV, Boat or Home
Enjoy the sounds of nature rather than a generator. Maintenance free, your RV, off-grid or home solar system will pay for itself as it saves you energy costs and extends the life of your batteries. Add a DC-AC Power Inverter to your system and you can run all of your important household devices from anywhere.
All Samlex Solar Panel Kits are weather resistant and built to last – even in harsh conditions of hail or heavy snow. Improve charging by up to 40% by installing the solar panels on our adjustable panel tilt mount. Still have questions or need help calculating your solar requirements? Tell us what you want to power and we'll help you with the rest.