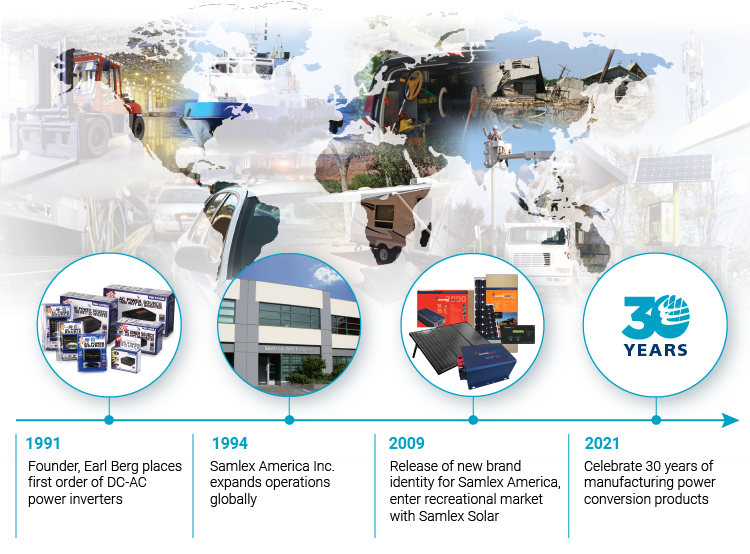 Our Story
Born out of the garage of Earl Berg in 1991, Samlex America Inc was founded on the idea that the world would be a better place, with the ability to power household appliances and tools anywhere, regardless of the availability of the electrical grid. Today, Samlex America is a global manufacturer of power conversion products with a market footprint covering over 90 countries, and manufacturing facilities in Canada, US, Netherlands, Taiwan, and China. 
Initially, Samlex built power products for the commercial and industrial markets, manufacturing a small line of power inverters, and soon after expanding to converters, battery chargers and power supplies for the telecommunications industry.  Samlex now serves a wide range of commercial industries, including public safety, government, work trucks, wireless communications, two-way radio, oil and gas camps, medical cart, warehouses, commercial marine, and many custom applications through our OEM programs. In 2009, Samlex started serving customers' recreational power needs in the RV, marine, and off-road markets with the launch of the Samlex Solar brand.   This means we serve a wide range of people who depend on us every day.  
We are proud of our history and even more excited for the future.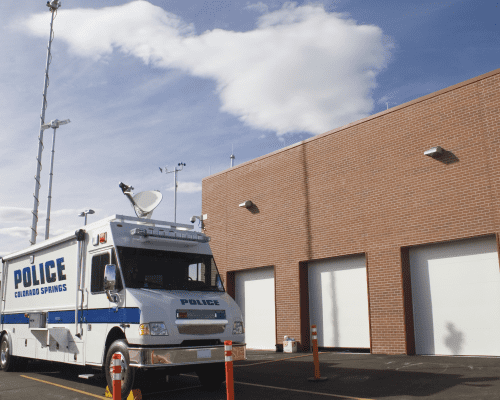 Today and Beyond
Today, Samlex America is striving to be a recognized household brand in the field of power conversion products, like many other well-known manufacturers such as Apple, Toyota, or Finning. Our focus is to increase our company's value significantly and consistently to our customers and offer a level of customer service that is superior to that offered by our competitors. We will exceed our customers' expectations by providing selection, expert knowledge, and unsurpassed service, which to us means that a Samlex team member, or an agent for Samlex, always picks up our phone.  Our reputation for integrity and excellence requires that we carefully observe the spirit of all applicable laws and regulations, plus the safety of our own employees and those of our customers. Building lasting partnerships is the centerpiece of our business philosophy. Whether it is our distributors, dealers, or end users, we believe in teamwork and creating power conversion solutions that elevate people's and business lifestyles.