Choose Samlex
| | |
| --- | --- |
| | Manufacturer Innovation – Samlex is the manufacturer, we can customize or private label any products from our extensive product line. We'll work with you to transform your idea into reality. |
| | Collaborative Experience – From concept to production we'll collaborate with your team at every step of the product development process. We'll listen to your requirements and provide the best-fit power solution to meet your application. |
| | Superior Product Quality - Our OEM partner's custom products receive the same quality build standards and rigorous testing we put our own products through, no exceptions. We'll guide you through the compliance certification process to ensure your products meet market requirements and safety standards. |
| | Outstanding After-Sales Service – Providing exceptional customer service is our top priority. For product support, training, and technical assistance, talk to someone the first time you call, guaranteed. |
OEM Applications
Mobile Medical Carts | Mobile Warehouse Carts | Construction Light Towers | Commercial Lighting Systems | Custom Radio Cabinets | Electric Shopping Carts
Samlex America custom power solutions are trusted by OEMs worldwide. From emergency lighting systems and mobile medical carts, to critical communications backup power systems and charging systems for electric shopping carts, Samlex provides dependable power solutions to our OEM partners.
Testimonials
"Definitive Technology Group provides battery systems and mobile workstations to warehouse, fulfillment and medical device markets. I have worked with Samlex America for approximately 10 years. The inverters that we use have proven to be superior to everything else that we have tested, especially when it comes to EMI. Product is proven reliable and our account rep (Jason) is as good as they come, you won't regret working with Samlex."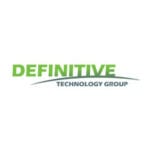 "JVCKenwood Canada is a leading manufacturer of LMR Communications Products. We have been partners with Samlex America for many years, we sell complete mission and business critical radio communications that include Samlex power supply solutions. With Samlex products we know we're providing our customers with high quality, reliable power solutions at a fair price. If you are looking for a valued power supply partner for your business, Samlex would be the one!"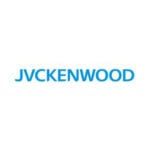 "SeaPiper designs and markets the SeaPiper 35 Modern Compact Trawler, which is a capable modern cruising powerboat. We were looking for a high-quality modern inverter/charger unit to use as the core of SeaPiper's electrical system. The features of the EVO inverter/charger in combination with the reliability and price point means the EVO offers us outstanding value as an OEM. We've been impressed with Samlex America's well-engineered products, excellent tech support and communication - as an OEM that is of key importance to us."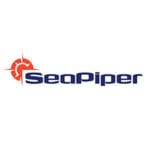 "At Panoramic RV, our goal is to make the best class B RV on the market. This is why we install only the best components in our vehicles. For our inverters, we chose the NTX series converters from Samlex. They are reliable, quiet, efficient and easy to install. So, as a manufacturer, it saves us installation time and offers peace of mind and reliability to our customers."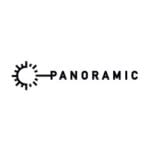 Get your product to market on time and on budget with a trusted partner
Let's chat about your custom power solution requirements, talk to a Samlex expert today.