Maintaining Critical Power in a Mobile Emergency Communications Trailer
The Multnomah County Amateur Radio Emergency Service (MCARES) is a group of federally licensed amateur radio (HAM) operators trained in emergency communications who have voluntarily registered their qualifications and equipment for duty in the public service when disaster strikes. To expand their emergency communication services they built a mobile communications trailer that would allow them to travel to remote areas and offer disaster relief support and public outreach within their county and state.
The Challenge: Build an independent power system in the trailer to support operators for 72 hours at a time
The portable communications trailer needed to meet the following operational goals:
Provide portable shelter, complete with heating & air conditioning
Provide independent, resilient power to support 4 operators for 72 hours
VHF/UHF voice & digital capabilities for local communication with served agencies and the public at large
HF voice & digital capabilities for connections with the state Office of Emergency Management and other locations within and out of the state
Automatic Position Reporting System for more efficient tracking of assets and volunteer safety
Portable VHF repeater for increased communications range in remote areas
Provide a portable and resilient location for net control operations
The Solution: Resilient hybrid power system maintained with Samlex Solar
The Multnomah County ARES team outfitted the portable communications trailer with a hybrid power system consisting of a generator, battery bank and Samlex SRV 150W Solar Charging Kit for dependable off-grid power at all times.
The radio power system consists of a pair of Samlex SEC-100BRM power supplies to provide dependable power to their communication systems and equipment.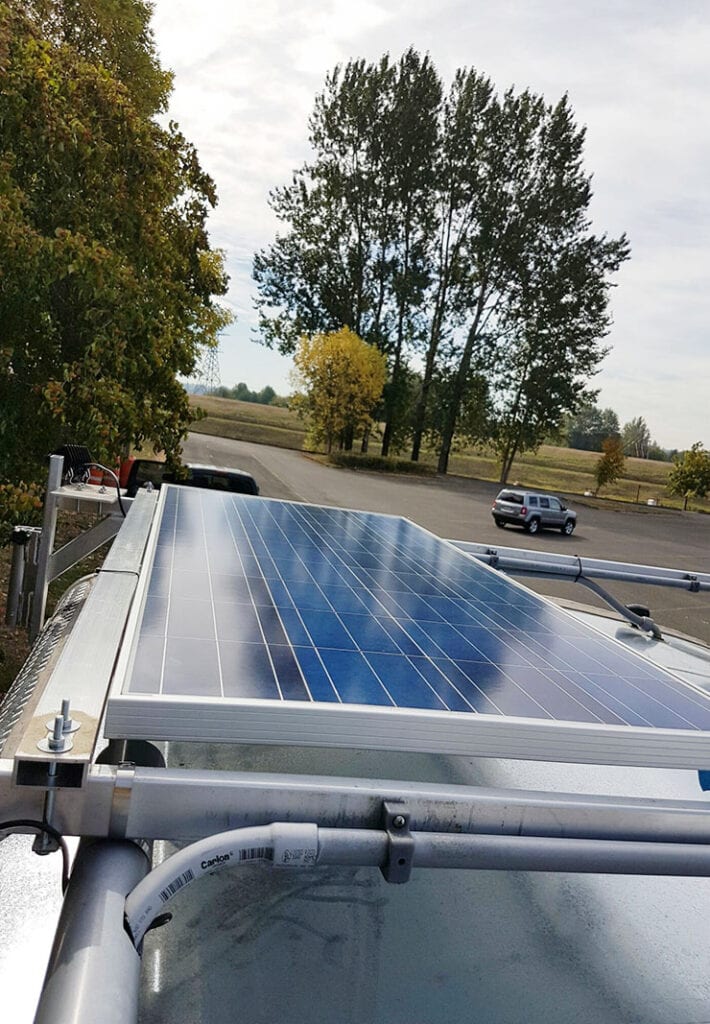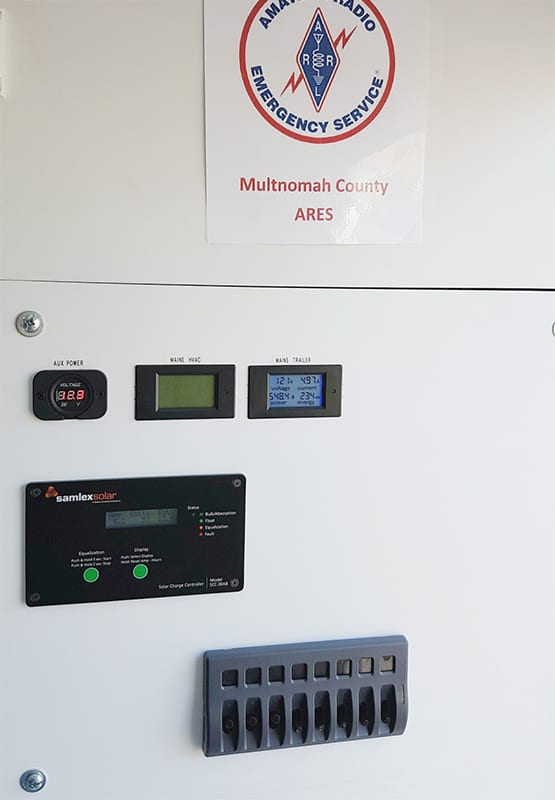 "The heart of our solar capability is the 150w charging system made by Samlex. We couldn't be more happy with it. Even with the panel just flat on the roof, we're regularly seeing 8.5 amps of 12V current when we've got a load. It's easily expandable with up to two more panels, since it's a 30A charge controller. We use it primarily to maintain the 350~ amp hours of battery we have on board. When we store the trailer, we use mechanical switches to move the batteries over to the solar circuit for charging so we don't have to go visit the trailer all the time to take care of those super expensive batteries.
When we are operating, the batteries provide backup power to and are charged via a pair of Samlex SEC-100BRM Power Supplies we have in the radio rack. If you haven't seen those PSU's before, you have to check them out. Amazing PSU for the money. The 150W solar kit and the BRM series PSU's give us a ridiculously resilient and easy to maintain DC power infrastructure in the trailer. We highly recommend it."
Learn more about our Communications Power Solutions
Get more info on Samlex Power Supplies
Get more info on Samlex Solar Charging Kits