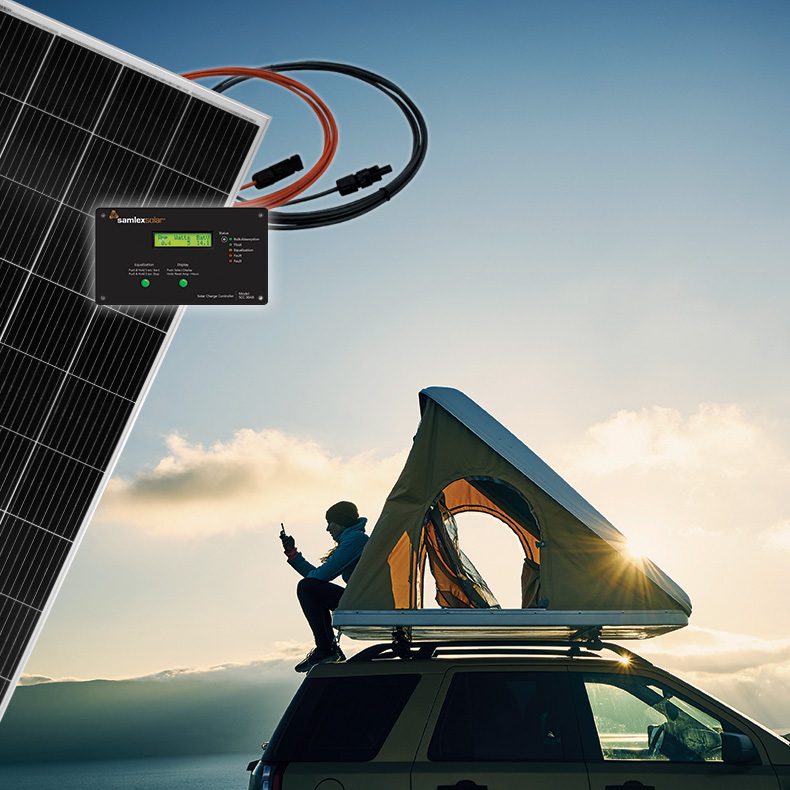 Extend your stay and battery life with energy from the sun
Experience the freedom of boondocking in remote locations where you can enjoy the sounds of nature, instead of a crowded campsite or the constant hum of a generator. With self-sufficient power you can be independent of the grid and have clean, renewable energy for your necessities, anywhere and anytime.
Samlex Solar + Power bundles are designed with RV'ers and their needs in mind. From weekend warriors, extended family road-trips or full-time RV nomads, Samlex has a complete energy solution to charge your batteries and power your fridge, lights, laptop, coffee maker, blender and more. Choose from the EXPLORE 200W, SHARE 400W or ENJOY 600W bundle and take your next road trip off the grid.
---
Select Your Lifestyle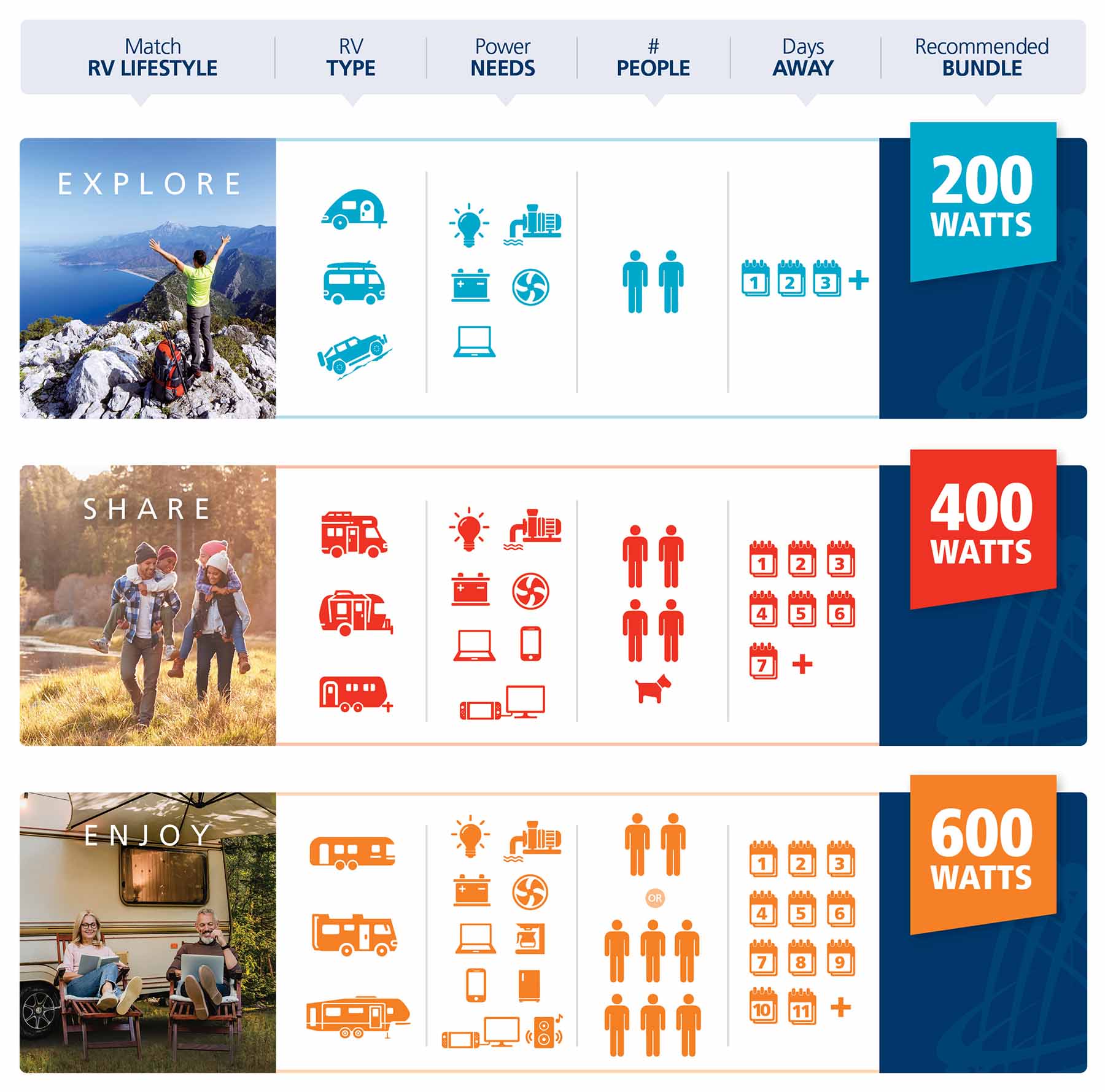 ---
Included in Your RV Solar + Power Bundle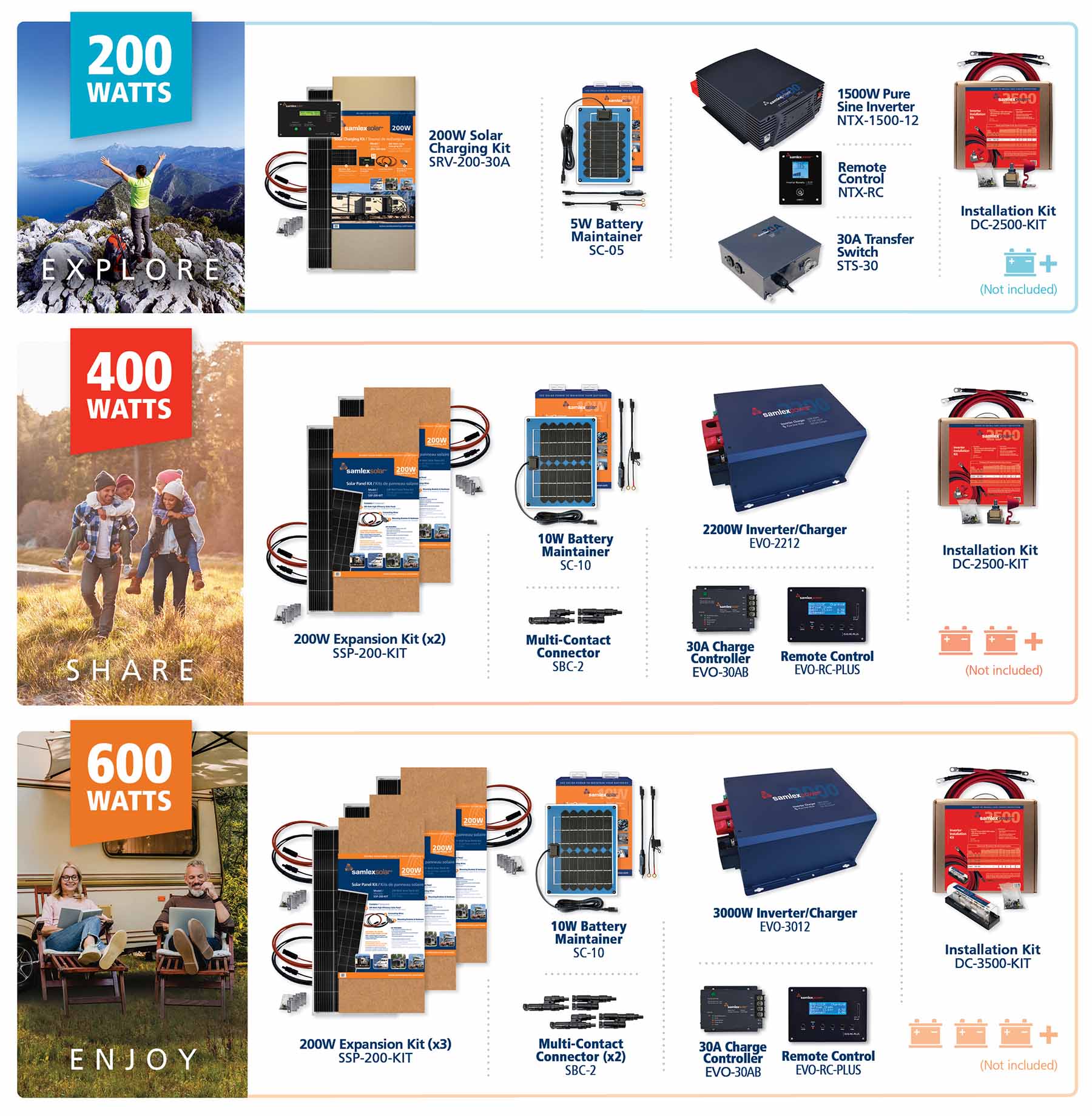 All bundles are lithium compatible
---
Features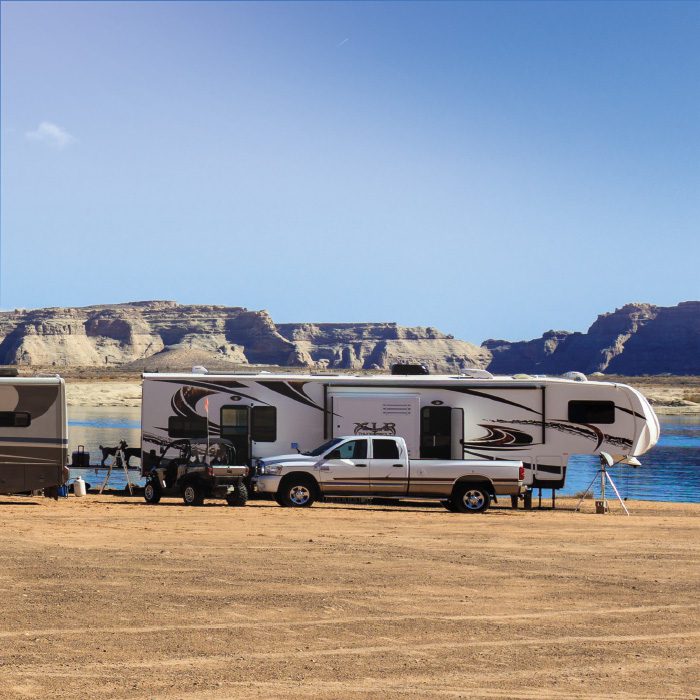 Take your RV Off-Grid with Samlex Solar + Power Bundles
Boondocking in your RV, van or trailer just got easier! Select from three predesigned solar and power systems to fit the most common RV lifestyles based on power needs, number of people, and number of days spent off-grid.
Samlex Solar + Power Bundles are available in 200W, 400W or 600W and come with everything you need. Bundles include: solar panel(s), charge controller, power inverter or inverter/charger with remote control, transfer switch, solar battery maintainer and installation hardware.
Take away the guesswork when choosing an off-grid solar power system. Match your RV lifestyle to the recommended bundle and enjoy clean, off-grid energy on your next boondocking adventure.