Samlex America is thrilled to support the 'Drab To Fab' Project
Samlex America is a proud product sponsor and supporter of the RV Women's Alliance "Drab to Fab" initiative.
The "seen better days DRAB" 2007 Crossroads Zinger RV will be undergoing a top to bottom transformation by female volunteers with the best RV products and accessories available in the market. Once complete, the "off the charts FAB" RV will be raffled off to raise funds for RVWA, an organization dedicated to fostering the next generation of RV Industry leaders and innovators.  The RV Women's Alliance is working to inspire, support and recruit more women to become a part of the RV Industry. Established in 2019, there are over 1000 members from across the continent.
Samlex is thrilled to be a product sponsor for this project and has donated an EVO-2212 Inverter/ Charger, EVO-RC-PLUS Remote, and DC-3500-KIT Inverter Installation Kit to provide reliable off-grid power for the many adventures ahead. The EVO-2212 is a pure sine wave inverter, battery charger and transfer switch – ALL-IN-ONE device. Power the comforts of home while dry camping with the EVOTM inverter/charger RV power system. The EVO Series advanced design includes a built-in DC solar input on all units – allowing the installer to wire the solar system (from the charge controller) directly into the EVO, saving time and centralizing the power system.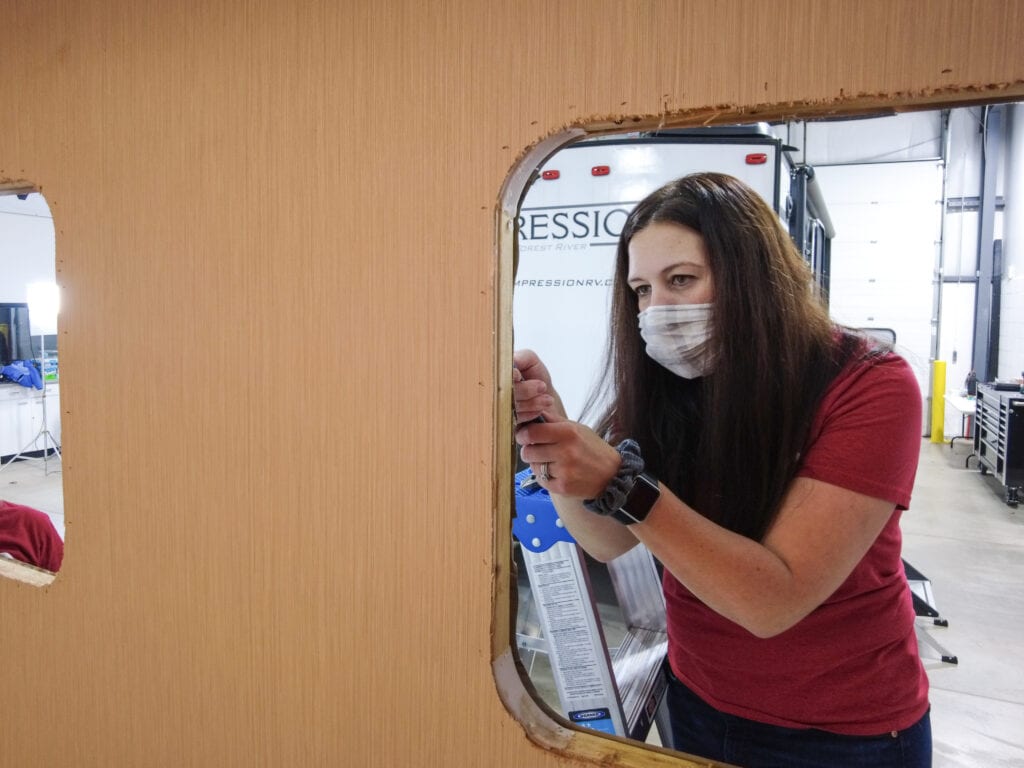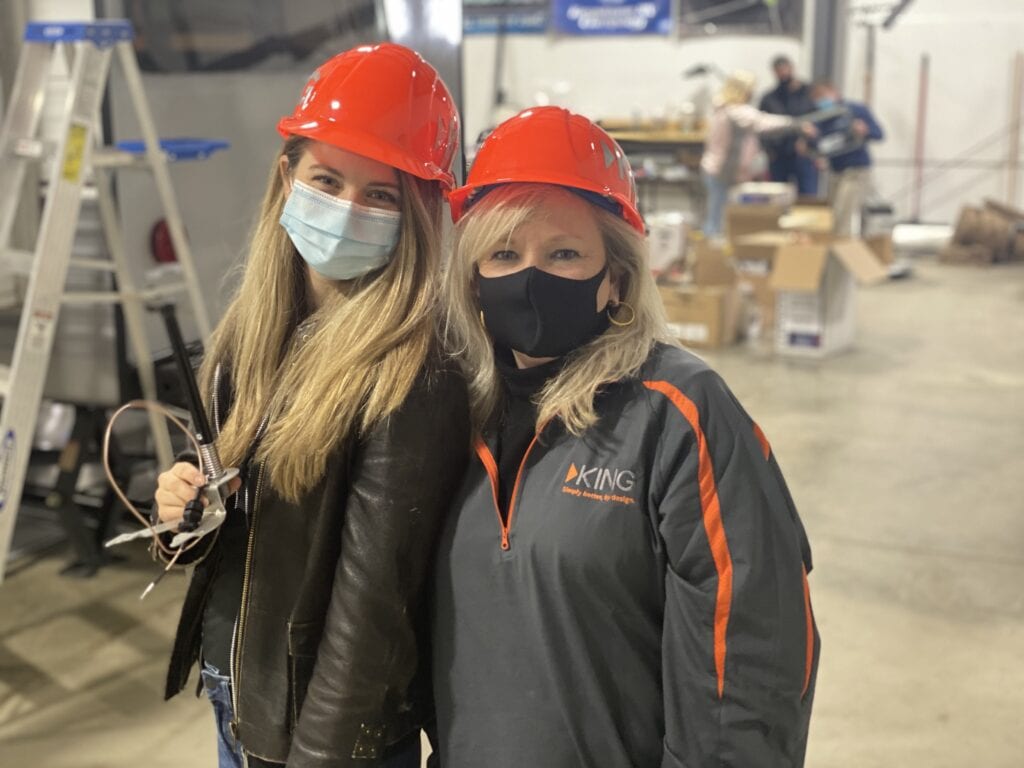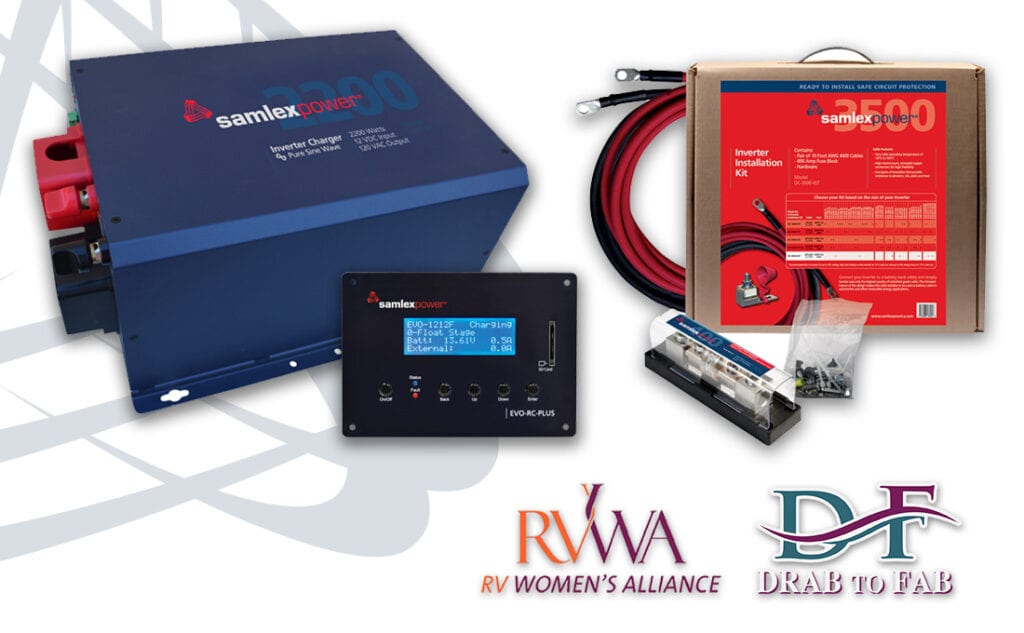 Follow the Drab to Fab transformation on Facebook:
@RV.Womens.Alliance @SamlexAmericaInc
Learn more about our RV Power Solutions
Download the Samlex EVOTM Brochure
Get more info on Samlex Solar Charging Kits