Living Off-Grid just got easier, with Samlex!
Living off-grid appeals to homeowners for a variety of reasons, and while being disconnected from the electrical grid comes with many benefits, it also has its challenges. At Samlex America, our mission is to help solve these challenges with innovative products designed to increase productivity, efficiency and allow you to do more Off-Grid. That's why we're excited to share the latest addition to our product lineup, the EVO-4248SP split phase inverter charger.
EVO-4248SP delivers 120/240V split phase power for your off-grid residential needs

"I am extremely excited to announce that the EVO-4248SP has finally arrived. Many of our customers have been demanding such a product to satisfy their power needs. Providing a quality solution for our customers is what it is all about. Now our customers can power their off-grid cabins, tiny homes, and back up their residential homes using this reliable split-phase inverter/charger."
– Mike Berg, Electrical Industry Manager
The EVO-4248SP belongs to our industry-proven EVOLUTION™ Series of inverter/chargers and comes with the same bulletproof intelligence and advanced technology that makes the EVO™ practically indestructible in the field.
Thanks to its unique split phase functionality, the EVO-4248SP allows you to power everything from a small toaster or blender (120V) to a 40-gallon electric water heater, clothes washer or air conditioner (240V). Additionally, when there is no electricity available, the EVO-4248SP can connect to a large solar array to harness the power of the sun using its 100 Amp DC (Direct Current) input terminal.

Why choose the EVO-4248SP?
This 4200 watt, 48V split phase inverter, 60 amp automatic battery charger, and 40 amp transfer switch has a compact footprint at 12.79 x 16.77 x 8.15 inches and 64lbs, and connects into a standard electrical household panel. When you combine it with a 48V battery bank and a solar system you can run a fully equipped off-grid cabin, a remote mobile construction site, or use it as an emergency backup system. The EVO-4248SP requires smaller cables and fuses/breakers compared to 12 and 24 VDC systems, which can provide up to 70% savings in wiring expenses.
Compatible with Lithium-Ion and Lead-Acid batteries
3X surge with Active Power Boost, handles heavy loads with ease
3 Year Warranty
Easy Installation and Programming
With its ALL in ONE design the EVO-4248SP streamlines installation and maintenance to one centralized unit. Pair with the advanced EVO-RC-PLUS remote to take full advantage of this powerful device. View performance detail in real-time, log historic power consumption, inverter function, battery charging activity, faults, and conditions. With the remote's unique 32GB SD card slot you can capture your programming parameters on the SD card and upload to your computer for easy maintenance.

CSA & FCC Certified
The EVO-4248SP is CSA listed to CAN / CSA STD. C22.2 No. 107.1 and UL Std No. 1741 2nd Ed, as well as FCC (Federal Communications Commission) certified to ensure minimal electrical interference will occur while operating near sensitive equipment.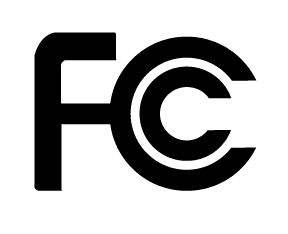 Centralize Your Solar System with the EVO™
One of the biggest differentiators of our EVO-4248SP is the additional 100 Amp DC input for a solar charge controller or other DC source. The installer can connect the charge controller directly to the inverter/charger, saving time and centralizing the power system around the EVO™. This reduces the power required from the AC source for charging batteries and allows more power to be available to your loads when the sun is shining.
---
Samlex Solar Kits Now Available in 200W Panels
The latest addition to the Samlex Solar product lineup is the 200W solar panel. This high-efficiency monocrystalline panel provides outstanding conversion of solar energy into electricity at an affordable price for off-grid and mobile applications. The Samlex SSP-200-KIT comes with a low profile 200W solar panel made of all-weather anodized aluminum and tempered glass, UV-coated connecting wires, and all-weather, aluminum mounting brackets and hardware that can be used to secure the solar panel to the roof of your remote structure or any other flat surface. The Samlex SRV-200-30A solar charging kit comes with everything that is included in our SSP-200 solar panel kit, plus a 30 Amp charge controller.

---
For further information on our 200W Solar Panels or the EVO-4248SP, fill out our Where To Buy form or call 1-800-561-5885.